TextTwist? How about TEXT TERROR
So I had some free time this last weekend, and decided to make a quick toy project while learning a new programming language. I saw Day9 playing TextTwist in some archived videos, and another member of the Day9 community suggested I post this here, therefore I present to you:
TEXT TERROR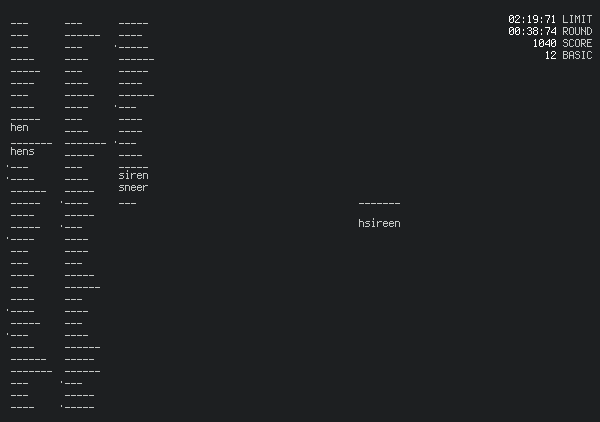 It's a bit like TextTwist, but harder, and faster. Also there's no ads, there's no installer, and it's free, (I mean, come on, I only spent 2 days on it.) You can download the game for Windows (64-bit) directly here (587KB), or check out this small page I put up for it:
I hope some other fans of stupid word games like me can get some enjoyment out of it.